Accessibility
Are the monuments accessible to disabled people?
We have done all we could to make all the exhibition areas accessible; we have installed ramps and, wherever possible, we also installed lifts.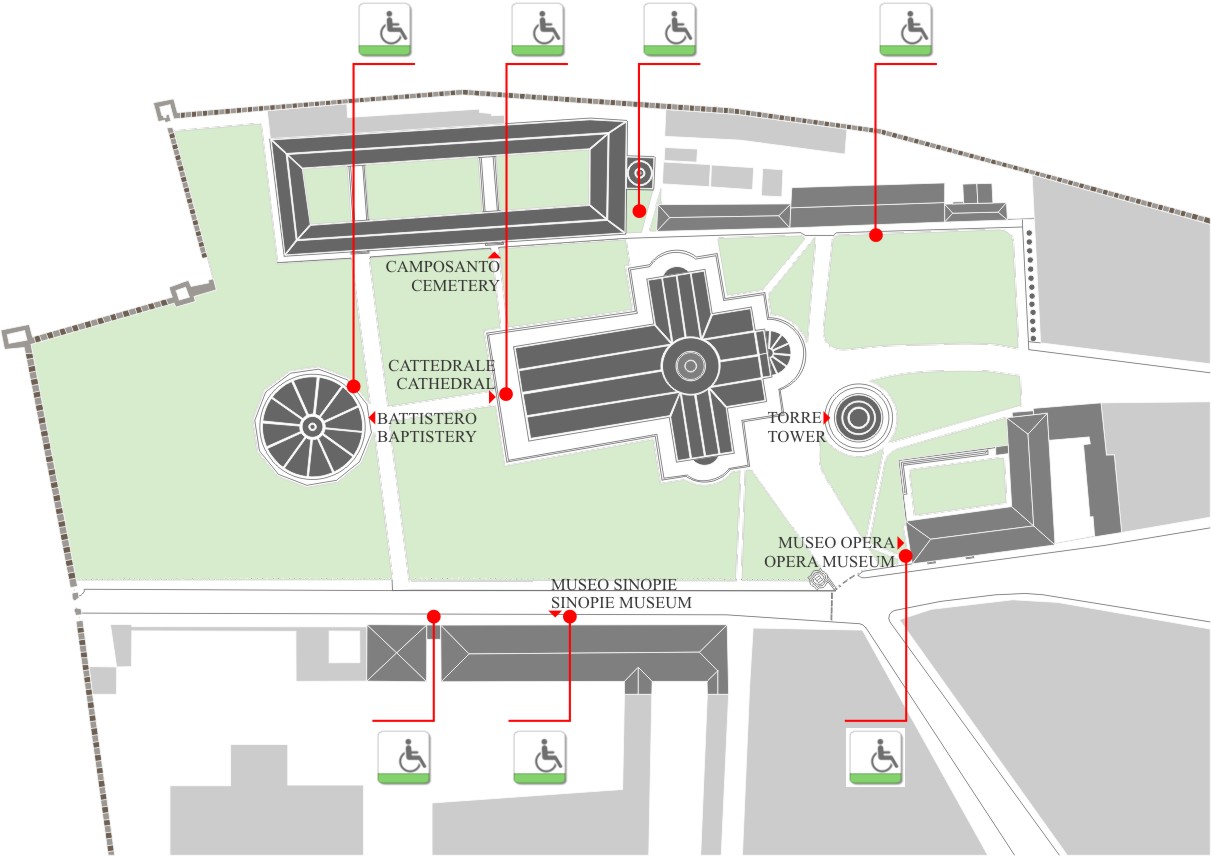 I am a disabled person and travel with my carer: are we entitled to any discount on our admission tickets?
For the Baptistery, Camposanto, Sinopie Museum, Opera del Duomo Museum, Temporary exhibition: free admission for disabled visitors with their helper. Valid ID or proof of entitlement required.
For the Tower: the visit is absolutely not recommended for people with cardiovascular and muscular disorders. Admission is free only for disabled visitors with their adult helper, upon presentation of suitable certification (Italian or English) to the cashier, who will provide you with a form to fill out. On the site only. Due to the fixed quota and considerable influx of visitors, availability is limited to the time slots before 10:00 and after 18:00 (17:00 from 1st October). Please contact us by email at least 3 days in advance and modalities to carry out the free visit will be communicated.
---