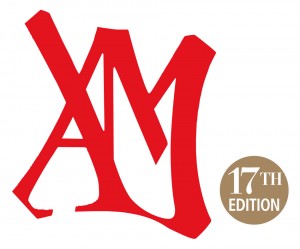 It has now been five hundred years since the Lutheran Reformation (and when we speak about the Reformation in the contest of music, people always end up talking about Johann Sebastian Bach), two hundred and fifty years since the death of Georg Philipp Telemann, who was Bach's contemporary and colleague, and four hundred and fifty years since the birth of Claudio Monteverdi. Three impressive anniversaries head the Anima Mundi billboard in 2017. And they branch out, in ways that are not immediately obvious, into many other themes, by means of analogies, contrasts and symmetries, linking seven concerts by some of the most famous performers on the global stage, which once again put Pisa in the international spotlight: from Lutheran Baroque to Catholic Baroque (hence Heinrich Ignaz Biber and Agostino Steffani), from Catholic Baroque to great classical Catholic music (hence Wolfgang Amadeus Mozart, born in Salzburg shortly after Biber's long and productive stay of), from Classicism to the Romantic Age, back to Lutheran music with Felix Mendelssohn, and the works of Johannes Brahms – born Lutheran but represented here by two Marian works – from here to the early twentieth century, with Max Reger and then to the contemporary era with Arvo Pärt, as well as the winning piece of this year's Anima Mundi contest.
Opening Thursday, September 14 in the Cathedral, with the Hanover Radio companies and the great sacred masterpiece of Mozart, the unfinished and magnificent Great Mass in C minor KV 427, introduced by the delightful Ave Maria op.v12 by Brahms. The concert on Saturday 16 will be entirely Baroque with the Akademie of Cologne and the Cantatas of Bach and Telemann. There will be an instrumental break on Wednesday 20 in Camposanto with one of today's most interesting pianists, Stephen Hough: the two series of Images by Claude Debussy, each preceded by a lunar vision and followed by the Fantasia op. 17, Robert Schumann's monumental tribute to Ludwig van Beethoven, and the Appassionata, which is one of Beethoven's most beautiful monuments indeed.
Barockconsort of Freiburg and the Vox Luminis choir on Saturday 23, once again in the Cathedral, in order to pay homage to two great, if rather neglected, members of the 18th century, Biber with his Requiem and the Stabat Mater by our now Germanized Steffani, while we are brought back to Camposanto with instrumental music on Thursday 28 by Rinaldo Alessandrini and his Concerto Italiano to pay homage to Bach with an unusual and very exciting series of re-visitations of Bach's pages, and especially Goldberg's variations. In keeping with Lutheran culture Antonio Greco and the Costanzo Porta choir perform on Friday 29 in the Cathedral: a new-Bachian Reger piece for organ, Mendelssohn and Brahms, and finally the piece just released from the composition contest and Salve Regina by Pärt.
Once again in the Cathedral, on Friday, October 6, the closing, entrusted to Sir John Eliot Gardiner, artistic director of the last twelve editions of Anima Mundi. Together with the famous groups that have accompanied him since their creation, he will help his beloved Monteverdi to blow out the four hundred and fifty candles for this birthday with the most fabulous and spectacular of his sacred compositions, the Vespro della Beata Vergine: we couldn't wish a better theme in a Cathedral that is dedicated to Santa Maria Assunta indeed, and that will go through an exceptional Jubilee celebrating the ninth centenary of his consecration in this pastoral year 2017-2018.
 by Opera della Primaziale Pisana
artistic direction Sir John Eliot Gardiner
Cathedral, Thursday 14 September, 20.30
Elisabeth Breuer, Olivia Vermeulen, Sopranos
Patrick Grahl, Tenor
Thomas Stimmel, Bass
NDR Chor
NDR Radiophilharmonie
Andrew Manze, Conductor
J. Brahms, Ave Maria op.12 for female choir and organ
W.A. Mozart, Great Mass in C minor KV 427
Cathedral, Saturday 16 September, 20.30
Myriam Arbouz, Soprano
Marian Dijkhuizen, Alto
Nicholas Mulroy, Tenor
Mauro Borgioni, Bass
Die Kölner Akademie
Michael Alexander Willens, Conductor
On the 250th anniversary of the death of G.P. Telemann
On the 500th anniversary of the Lutheran Reformation
G.P. Telemann, Ach Herr, strafe mich nicht in deinem Zorn,
for 4 voices, strings and organ
J.S. Bach, Jesu, der du meine Seele,
for 4 voices, flute, 2 oboes, horn, strings and organ
G.P. Telemann, Gott Der Hoffnung Erfülle Euc,
for 4 voices, 2 horns, strings and organ
J.S. Bach, Wo Gott der Herr nicht bei uns hält,
for 4 voices, 2 oboes, strings and organ
Camposanto, Wednesday 20 September, 20.30
Stephen Hough, piano
C. Debussy, Clair de Lune, Images
R. Schumann, Fantasie op.17
C. Debussy, La terrasse des audiences au clair de lune, Images
L. van Beethoven, Sonata in F minor op.57 Appassionata
Cathedral, Saturday 23 September, 20.30
Vox Luminis
Freiburger Barockconsort
H.I. Biber, Requiem in f minor for soli, choir and orchestra
A. Steffani, Stabat Mater (1728) for soli, choir, strings and organ
Camposanto, Thursday 28 September, 20.30
Concerto Italiano
Rinaldo Alessandrini, Conductor
Variations on the variations: the Goldberg adapted for strings and cembalo
J.S. Bach, Passacaglia in D minor, Aria variata alla maniera italiana,
Canzona in D minor, The Goldberg variations
Cathedral, Friday 29 September, 21.00*
Anna Bessi, Mezzosoprano
Daniele Palma, Tenor
Coro Costanzo Porta
Andrea Berardi, organ
Antonio Greco, Conductor

Paolo Pandolfo, Ave Maris Stella for mixed chorus in 4 voices and organ
Winning composition of 10th edition of the Anima Mundi Competition
M. Reger, Wer weiß, wie nahe mir mein Ende for organ
J. Brahms, Marienlieder op.22 for 'a cappella' choir
M. Reger, Gott des Himmels und der Erden for organ
F. Mendelssohn Bartholdy, Ave Maria op.23 n.2 for tenor, choir and organ
F. Mendelssohn Bartholdy, Hymne for mezzosoprano, choir and organ
A. Pärt, Salve Regina for choir and organ
Cathedral, Friday 6 October, 20.30
Monteverdi Choir
Cor Infantil de l'Orfeó Català
English Baroque Soloists
Sir John Eliot Gardiner, Conductor
C. Monteverdi, Vespro della Beata Vergine
Tower, 14, 29 September and 6 October, 20.00
Welcome Fanfare
Rules on admission to concerts
The concerts for the Festival of Church Music Anima Mundi will be free.
The booking of tickets for all the concerts scheduled can be made only online www.vivaticket.it/eng/ starting from Friday, September 8th at 10.00, while stocks last. Booking online will close anyway at 18.00 on the date of concert.
Access to the online booking needs a registration and under the same name can be booked up to two per person per concert. Vouchers thus obtained can be converted with the regular admission ticket only on the day of the concert at the Secretariat Anima Mundi, from 10.00 to 20.00. Tickets not collected will be released for the concert in the evening, only at the Secretariat from 20.00.
For you safety and that of the monuments that will host the concerts (the Cathedral and the Camposanto), the layout will be the same as before, with just two sections, numbered and unnumbered seats, and admission will only be granted to regular ticket holders.
There are no special areas reserved for disabled persons within the monuments; tickets are free for everyone. Those with restricted mobility and wheelchair users only who wish to attend the concerts should email animamundi@opapisa.it to ensure that appropriate spaces are available, in compliance with safety regulations.
The concerts are free to attend and of the highest quality; they are not suitable for children. Esteemed guests are requested to consider the possibility that children may disturb the enjoyment of other members of the audience.
Booking by phone or email is not allowed.
Online bookings are out of stock for all concerts.
TICKET OFFICE AND INFORMATION DESK
at Museo delle Sinopie
Piazza Duomo Pisa
tel +39050835029
animamundi@opapisa.it
open from 8 September to 6 October Mon-Sat 9am-6pm
from 9am to 8.30pm on the concert day (to 9pm on 29 September).
The Secretariat reserves the right to make changes for unplanned organisational reasons in order to ensure a fair distribution of tickets to all applicants, in accordance with safety rules. Such changes will be notified in the press and on the website of Opera della Primaziale Pisana, section 'EVENTS'.

---