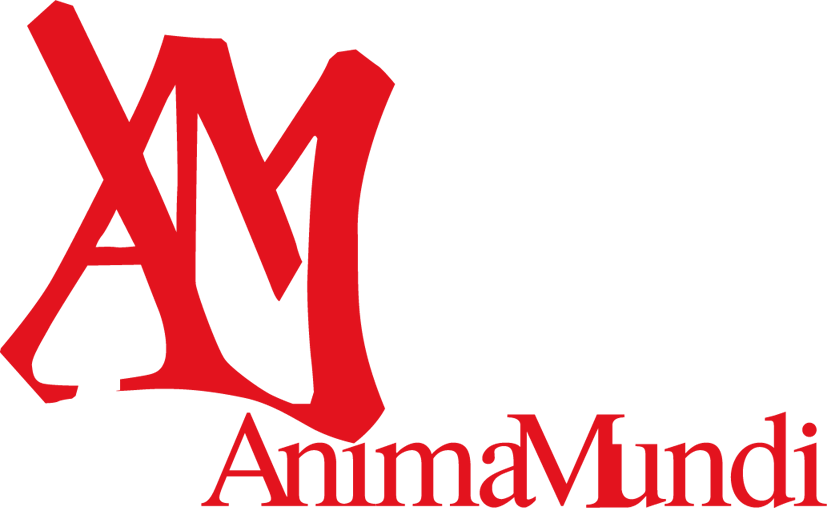 Two great nineteenth-century oratorios will open and close Anima Mundi 2016 in the Cathedral. Let's start with Saturday 10th September with Svatá Ludmila (Saint Ludmila) by Antonín Dvořák, an unusual piece but fascinating for the religion of late Romanticism, brought to Pisa by a director who is arousing great interest in the world of music, Ondrej Vrabek, who will be leading two of the most highly respected groups in the Czech Republic: the Brno Philharmonic and the legendary Prague Choir. The closing event, after two intense and event-filled weeks as always, will be on Saturday 24th with Paulus, a product of Lutheran and Bach inspiration found in the extraordinary youthfulness of Felix Mendelssohn. Between the opening and closing, five events dedicated to religiously inspired music will alternate between the large spaces of the Cathedral and the unique splendour of the Camposanto, fluctuating for the most part between Prague, Bohemia and the German world.
The great Barocco, invited by the Accademia Giocosa, will arrive on Monday 12th from Monaco for a new interpretation of work by Johann Sebastian Bach and Georg Philipp Telemann, but also work by the great Czech Jan Dismas Zelenka, who is not often remembered as much as he should be. The concert on 15th September begins instead with the Venetian Renaissance by Giovanni Gabrieli and arrives in the present with John Tavener, Arvo Pärt and the winning piece now being a traditional composition for international competitions performed by the Costanzo Porta Choir, known to the Anima Mundi and by the Rinnovata Accademia dei Generosi which works alongside them under the direction of Antonio Greco. Mozart and the Romanticism of Robert Schumann and Franz Liszt are in Saturday the 17th's programme dedicated to the recently restored viola, one of the most precious musical treasures for the Cathedral, played by Lorenzo Corti along with two famous soloists, Pascal Moraguès and Alexander Romanovsky.
Bach and Zelenka again on Tuesday 20th, with specialists from the Prague Collegium 1704: both represented by a large piece of work inspired by the Roman liturgy, respectively festive and magnificent, Magnificat and the Missa Omnium Sanctorum, to open a final set of three very ambitious concerts. On Thursday 22nd, there will be the unmissable event with Sir John Eliot Gardiner, the artistic guidance of Anima Mundi, and its magnificent groups, the English Baroque Soloists and the Monteverdi Choir, in one of the greatest masterpieces in the entire history of music, The St. Matthew Passion by Johann Sebastian Bach, in an ideal dialogue with the Paulus conclusive, given once again to the Munich-based Hansjörg Albrecht and his Munich Bach-Choir, joined by the Haydn Orchestra of Bolzano and Trento.
Cathedral, Saturday 10 September, 8.30pm
Prague Philharmonic Choir
Brno Philharmonic Orchestra
Katerina Knezikova, Soprano
Veronika Hajnová, Alto
Martin Gyimesi, Tenor
Martin Gurbal', Bass
Ondřej Vrabec, Conductor
Lukáš Vasilek, Choirmaster
Antonín Dvořák, Santa Ludmilla op.71
Camposanto, Monday 12 September, 8.30pm
L'Accademia Giocosa
Katja Stuber, Soprano
Georg Philipp Telemann, Sonate in E minor TWV 50:4
Johann Sebastian Bach, Mein Herze schwimmt im Blut BWV 199
Jan Dismas Zelenka, Sonate in G minor ZWV 181,2
Georg Friedrich Händel, Mi palpita il cor HWV 132b
Antonio Vivaldi, Concerto in F major RV 551
Cathedral, Thursday 15 September, 8.30pm
Costanzo Porta Choir
Ensemble Cremona Antiqua
Rinnovata Accademia dei Generosi
Antonio Greco, Conductor
Donato Falco, Salve Mater misericordiae-Winning composition of 9th edition of the Anima Mundi Competition
Andrea Gabrieli, Ricercare del primo tono
Arvo Pärt, Da pacem Domine
Giovanni Gabrieli, based on Canzoni et Sonate
Giovanni Gabrieli, based on Sacrae symphoniae
John Tavener, The Lamb
Giovanni Gabrieli, based on Canzoni et Sonate
Arvo Pärt, Sieben Magnificat-Antiphonen
Giovanni Gabrieli, Toccata del secondo tono, Ricercare del secondo tono
Giovanni Gabrieli, based on Symphoniae sacrae II
Camposanto, Saturday 17 September, 8.30pm
La Viola del Duomo
Pascal Moragués, Clarinet
Lorenzo Corti, Viola
Alexander Romanovsky, Piano
Wolfgang Amadeus Mozart, Trio in Es major Kegelstatt K 498 for clarinet, viola and piano
Robert Schumann, Märchenerzählungen op.132 for clarinet, viola and piano
Franz Liszt, Totentanz for piano
Cathedral, Tuesday 20 September, 8.30pm
Collegium 1704
Václav Luks, Conductor
Jan Dismas Zelenka, Missa Omnium Sanctorum
Johann Sebastian Bach, Magnificat BWV 243

Cathedral, Thursday 22 September, 7.30pm
Monteverdi Choir
English Baroque Soloists
Trinity Boys Choir
James Gilchrist, Evangelist
Stephan Loges, Jesus Christ
Hannah Morrison, Soprano
Eleanor Minney, Alto
Reginald Mobley, Countertenor
Andrew Tortise, Gareth Treseder, Tenors
Alex Ashworth, Ashley Riches, Jonathan Sells, Basses
Sir John Eliot Gardiner, Conductor
Johann Sebastian Bach, Matthäus-Passion BWV 244
Cathedral, Saturday 24 September 8.30pm
Münchener Bach-Chor
Orchestra Haydn di Bolzano e Trento
Katharina Persicke, Soprano
Marie Henriette Reinhold, Mezzo-soprano
Michael Feyfar, Tenor
Thilo Dahlmann, Bass
Hansjörg Albrecht, Conductor
Felix Mendelssohn-Bartholdy, Paulus op. 36
Rules on admission to concerts
The concerts for the Festival of Church Music Anima Mundi will be free.
The booking of tickets for all the concerts scheduled can be made only online www.vivaticket.it starting from Thursday, September 1st at 10am (GMT+2), while stocks last. Booking online will close anyway at 6pm (GMT+2) on the date of concert.
Access to the online booking needs an inscription and under the same name can be booked up to two per person per concert. Vouchers thus obtained can be converted with the regular admission ticket only on the day of the concert at the Ticket Office Anima Mundi, from 10 am to 7 pm. Tickets not collected will be released for the concert in the evening, only at the Ticket Office, from 7 pm to 8.30 pm (from 7 to 7.30 on September 22).
For your safety and that of the monuments that will host the concerts (the Cathedral and the Cemetery), the layout will be the same as before, with just two sections, numbered and unnumbered seats, and admission will only be granted to regular ticket holders.
There are no special areas reserved for disabled persons within the monuments; tickets are free for everyone. Those with restricted mobility and wheelchair users only who wish to attend the concerts should email animamundi@opapisa.it to ensure that appropriate spaces are available, in compliance with safety regulations.
The concerts are free to attend and of the highest quality; they are not suitable for children. Esteemed guests are requested to consider the possibility that children may disturb the enjoyment of other members of the audience.
Booking by phone or email is not allowed.
TICKET OFFICE AND INFORMATION DESK
at Museo delle Sinopie
Piazza Duomo Pisa
tel +39050835029
animamundi@opapisa.it
open from 1 to 24 September Mon-Sat 10am-6pm
from 10am to 8.30pm on the concert day (from 10am to 7.30pm on 22 September).
The Secretariat reserves the right to make changes for unplanned organisational reasons in order to ensure a fair distribution of tickets to all applicants, in accordance with safety rules. Such changes will be notified in the press and on this page.

---